2019 APOMA General Meeting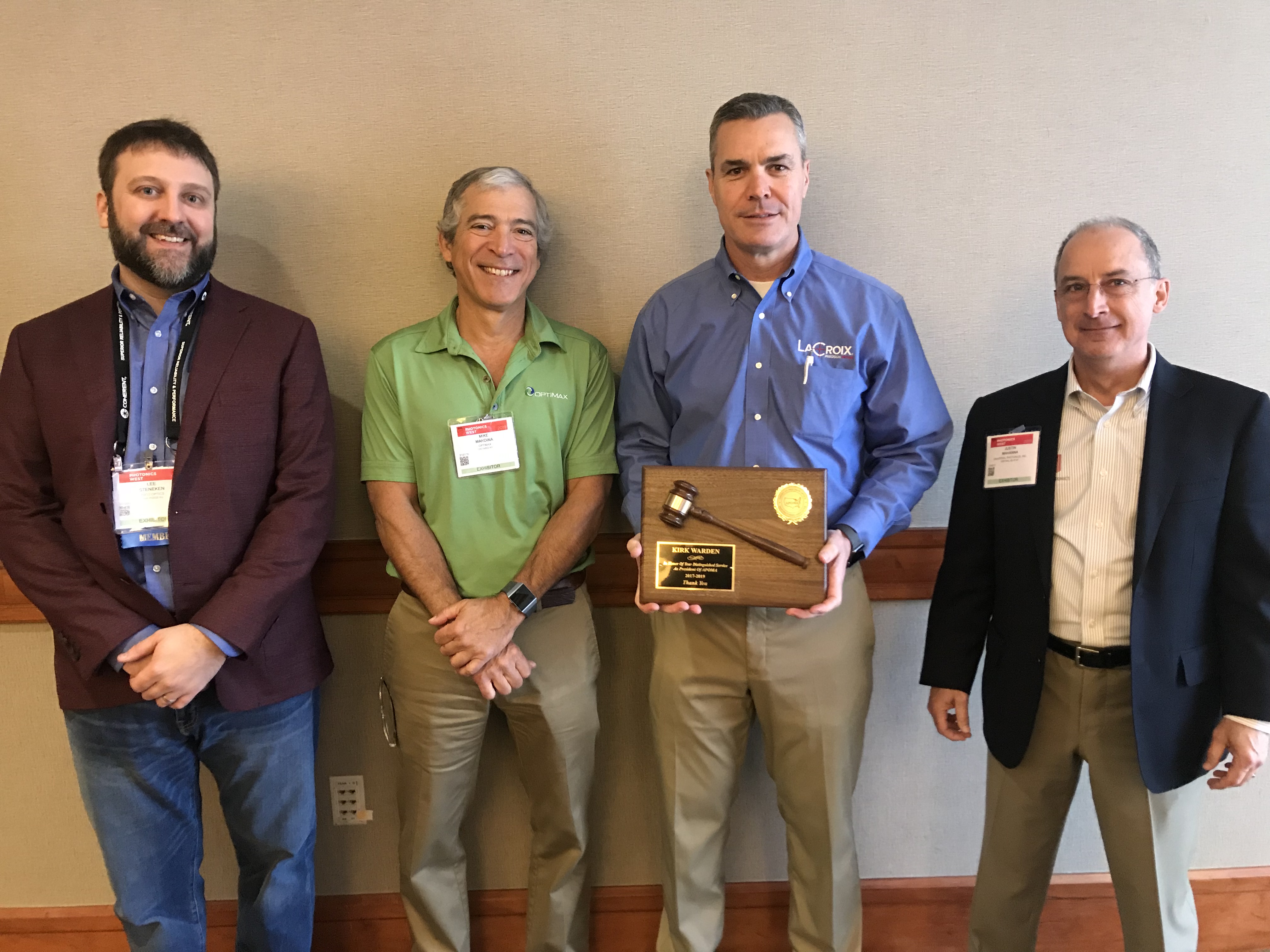 THANK YOU FOR ATTENDING THE 2019 APOMA GENERAL MEETING AT PHOTONICS WEST!
WITH CLOSE TO 60 MEMBERS IN ATTENDANCE, THE MEETING MARKED THE TRANSITION IN OUR APOMA PRESIDENTS.
San Francisco, CA
The APOMA General Meeting at Photonics West 2019 took place on February 6th – thank you to those members able to join us!  The meeting featured APOMA updates by outgoing President Kirk Warden, and presentations on Information Security, Teaming Agreements and Subcontracting for members that are government contractors provided by W. Barron Avery from BakerHostetler.  Please see the weblinks below to view the presentations.
The meeting also marked an important transition in APOMA officers as our new APOMA President Mike Mandina officially took the reins at the close of the General Meeting.  Pictured above are all of the newly inducted APOMA officers (from left): Lee Steneken (ESCO Optics) – President-Elect, Mike Mandina (Optimax Systems) – Incoming President, Kirk Warden (LaCroix Precision Optics) – Outgoing President, and incoming Corporate Board Member and outgoing Past President Justin Mahanna (Universal Photonics).
Click here to view the APOMA General Meeting Presentation.
Click here to view the BakerHostetler PPT on Information Security.
Click here to view the BakerHostetler PPT on Teaming Agreements and Subcontracting.