Letter from the President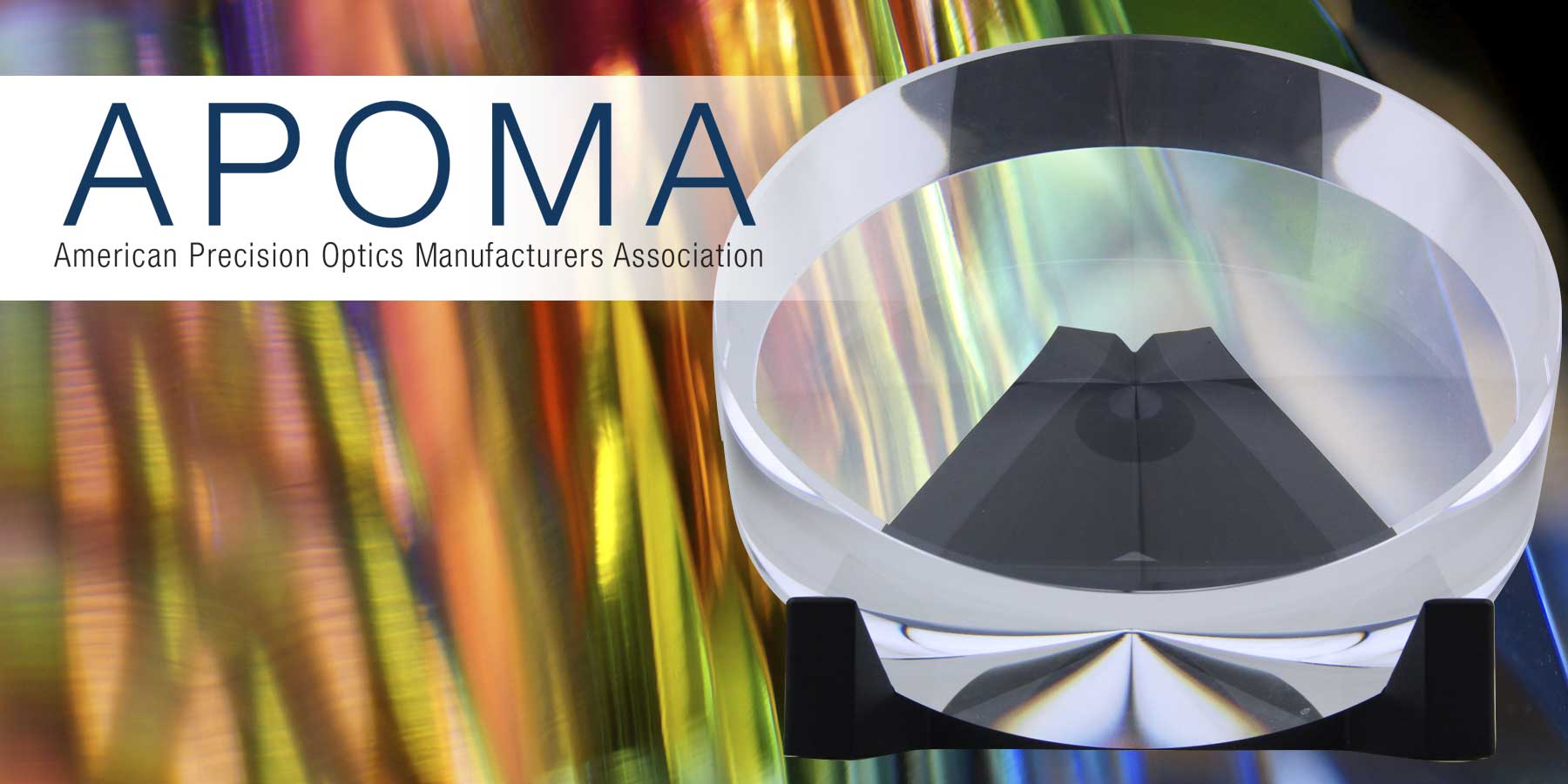 Dear Members :
With great pleasure and the upmost pride, I write to you. We are now in our 30th year! What an amazing accomplishment and it is all due to membership commitments from you, our members.
To highlight just a few of our benefits:
OPTIFAB (North America's largest Optical Fabrication Exhibition) member discounts
Exclusive Technical Workshops
APOMA website that directs business to your facilities
APOMA e-Newsletter
Efforts towards the establishment of a national Precision Optics Manufacturing Technician Apprenticeship
Courses to generate awareness and adoption of ISO 10110 by the US optics industry
Updates and advocacy specific to optics manufacturers for EAR and ITAR regulations
Access to technical papers & conference proceedings
Networking and learning opportunities from other members
We continue to offer each APOMA member discounts to North America's largest Optical Fabrication Show, OPTIFAB. Two years ago, OPTIFAB was one of the biggest and most well attended shows in our industry. This year's show looks to be even busier! Based on the number of exhibitors already signed up, we are occupying more convention floor space than ever before.
Last year at our APOMA Technical Workshop we had the largest participating group ever with almost 100 people present. Processors and/or operators just like people on your staff offered many of our presentations. We expect even more processors offering real hands-on education and experience at next year's workshop (Fall 2020).
We are currently in the process of updating our APOMA website! The changes will make finding the information you need most faster and easier. Currently our two most viewed pages are the homepage and our membership page listing all our members and what they have to offer. This industry-specific information is directing business directly to you and your facilities. Please double-check what is listed on the site via the Member List tab to be sure it offers the best explanation of your offerings and if not, let us know and we will make any changes. We invite you to take advantage of your APOMA website and send us your news so we can post it on the site as well. Our new site will also feature sections for apprenticeship, ISO 10110, and compliance updates from our respective committees doing work in these important areas.
The APOMA newsletters are sent 4 to 5 times per year. They are full of interesting and useful information. Again, send us your news and we will publish it. The newsletters are opened and read by almost 60% of the people who receive them, this is an amazing percentage as normal is around 10%.
Each year APOMA invites legal experts to provide updates and insights to the changing landscape of government regulations that optics manufacturers are required to abide by, helping to keep members safe from inadvertent violations while addressing onerous restrictions that are detrimental to our domestic industry.
Each member has direct access to all APOMA Technical Papers and Conference Proceedings. As a member, you can log in to the website for exclusive access to these items. Go to www.APOMA.org/join-APOMA and on the left side click Member Login. If you do not already have your Username and Password, please contact us and we will be happy to provide it. This section will be more frequently utilized on the new version of the site coming out later this month.
One of the most important benefits to our members is networking. As APOMA members, we are all part of a very large group that has the ability to network with each other and help each other, and we encourage you to do so. This networking provides both a conduit to bounce ideas around and a resource to help each other with learning opportunities.
Thank you again for your support and commitment to both APOMA and the APOMA Board. This organization is the largest association in the US devoted only to you, US Optics Manufacturers.
Sincerely,
Mike Mandina
President, APOMA
For eNews and website submissions or general member questions, please contact: apoma.org@gmail.com